4 tags
Bottom of the Ninth
Possibly the most impressive thing to be said about Ryan Woodward's comic/app "Bottom of the Ninth" is that it got me to read about baseball, a subject I usually exempt myself from due to extreme indifference. True, the story is set in a slightly sf future (the characters play, or follow, a game called New Baseball) and the central figure is a pitcher who's the first...
4 tags
6 tags
6 tags
Yesterday
Like Maud, I fell for text adventure games in the 1980s. They were exciting precisely because you couldn't detect the boundaries and limitations of the world they constructed, and because it felt like you could navigate that world at will. If you turned left, you might discover a castle, while turning right would lead to a dark and menacing forest. Your choice! But the earliest adventure...
3 tags
Pim & Pom: Cartoon cats of Holland
In May I visited and fell in love with Amsterdam, so much so that I keep hoping to figure out a way to rearrange things so that I can spend every summer for the rest of my life staying there on a houseboat. Apart from the beauty and spirit (and beer) of the city itself, one of my favorite things was an exhibition of Fiep Westendorp's Pim & Pom panels at the delightfully kooky Katten...
4 tags
The Sonnets
Elizabethan sonnets are like fantastically complex little puzzle boxes made of words, crammed with extended conceits, puns, double meanings, shifting authorial personas and more. For that reason, Touch Press' latest and predictably magnificent app based on Shakespeare's poem sequence, The Sonnets, is both exactly what you need to better understand the sonnets, and a bit more than you...
5 tags
A pocket full of dolphins: Coins HD
If the Euro falls, what should the coins of Greece, Spain, Italy and the rest of the member states look like? The Money Museum's Coins app, with its high-definition photos of ancient and modern currencies, offers a lot of ideas.  I'm particularly fond of this impractical dolphin coin, which dates to 480 B.C. in the Greek City of Olbia (and shows that the Ichthys — the...
9 tags
Looking at art on the iPad
Sometimes, when people ask me how useful my iPad is (meaning: compared to a laptop), I'm at a bit of a loss. How do you measure the utility of taking a ten-minute break to dip into Fotopedia's spread on the Alhambra or to glance at the Guardian's photo of the day? Hours of reading and writing can leave even the most bookish person starved for images and color. The iPad is a...
6 tags
Wish List: Music appreciation apps
There is not an app for that, or at least not one I can find: Consider this the first in an occasional series in which The Chimerist will gripe about some gaping holes in the selection in the App Store.  I'm not a musician. I have no desire to be a musician. But I do like music and have always felt my lack of a decent (or, really, any) musical education, particularly in the two genres I...
4 tags
Timeline World War 2
It's not hard to guess the logic behind releasing "Timeline World War 2" at this time of year: It's the quintessential dad app. For many people giving or getting a new iPad for Father's Day, this Ballista Media/Agant Ltd. production handily illustrates the merits of the tablet medium by taking the material of a zillion History Channel documentaries and presenting it...
6 tags
Leonardo da Vinci's Anatomy
The Leonardo da Vinci: Anatomy app collects the artist's incredibly intricate anatomical drawings and theories amid eleven chapters of explanatory text. Viewed in landscape mode, it's elegant and satisfying, providing real insight into the ways his studies (and, later, his dissections) of the human body affected his painting, and establishing him as a groundbreaking scientist.  He...
7 tags
7 tags
3 tags
14 tags
Words That Burn: Actors & poetry
Words That Burn, a poetry app, includes audio and video from the late writer Josephine Hart's Poetry Hour at the British Library. Beginning in 2004, Hart devoted an evening each month to a poet or two, "introducing and setting their poems in the context of their life," and staging readings of the work from actors like Dominic West, Harold Pinter, and Elizabeth McGovern. The...
6 tags
1 tag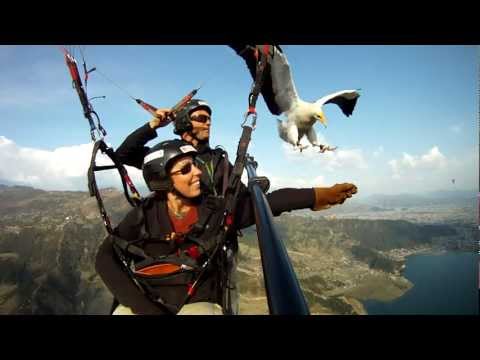 7 tags
Fish: liking versus loving online
Robin Sloan's Fish app is, like it says, a tap essay about the difference between liking and loving something on the Internet — about the way most of us enjoy things only once, in a rush, online. We click the little star or heart or "like" button, maybe even update our "Read it Later" queue. Then we move on, never to return. For me, it's more rarely...
6 tags
Frankenstein
Whatever interactive fiction is (and we're still figuring that out) it suffers from all the problems of traditional fiction and then some. The vast majority of novels and short stories aren't much good, but when a branching fiction — along the lines of the old "Choose Your Own Adventure" children's books — fails to engage, the first impulse is to blame...
2 tags
Watch
Here's Ibiza without drunken tourists and seaside kitsch, just immense Mediterranean skies wheeling over the rugged Spanish island, in an HD time-lapse video that will look ravishing on all the new retina screens out there. —Laura Miller
6 tags
The Design Museum Collection
When it comes to integrating images, text and video in inventive ways, some of the most promising new tablet apps have been produced by museums. It's a logical fit: Museums are about both information and looking at things. People absorb their exhibits by wandering around, in a self-directed and often non-linear manner. And museums tend to be funded by corporations who like the idea that...
6 tags
Watch
I'm looking forward to Samantha Gorman's Penumbra, an iPad app created with Danny Cannizzaro that blends art and literature and is designed to "challenge the notion of a static 'ebook' by carefully integrating short film, rich animation, illustration and fiction." Gorman has posted several video previews at her site. (Thanks for the tip, Patrick.)  —Maud...
1 tag
7 tags
Biblion
When the New York Public Library released Biblion last year, it properly wowed iPad users interested in inventive ways of presenting information. Alexis Madrigal at the Atlantic proclaimed it a model for the magazine apps of the future. So far, though — nearly a year later — there hasn't been another issue. The theme of the premier issue is the 1939 World's Fair in New...
4 tags
5 tags
Paper: Good for drawing if you can
The iPad has made me more conscious of my utter lack of talent at visual art than anything that's happened since the weekend painting class I took when I was nine. I think that's because tablet-made art, no matter how sophisticated, still seems so novel and so accessible beneath the shiny, shiny glass, like some kind of delightful accident that could happen to anyone: I have this...
6 tags
Stars for the nature-starved
While we're thinking about the heavens: I would guess just about every iPad user has at least one astronomy app. I have seven.  Probably because I see actual stars so rarely here in the city, I can't get enough.  The first I downloaded when I got my iPad, two years ago now, was Astro, which enables you to zoom in on the earth, moon, and Mars, but is maddening to navigate, as choppy...
2 tags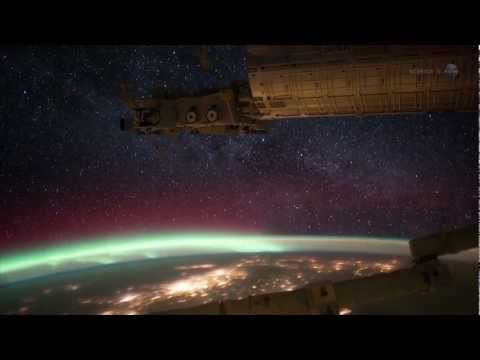 5 tags
Sharon Stiteler's screenshots
Our guest for today is Sharon Stiteler, AKA the Birdchick, birder, beekeeper and rabbit wrangler extraordinaire. She works as a ranger for the Mississippi River Visitor Center for the Mississippi National River and Recreation Area. — Laura My iPad is used primarily for work and giving programs. I keep quite a few bird field guides and bird finding apps on there, so if someone asks where...
4 tags
TourWrist
Oh, March — so grey and brown. Is there any month more likely to infect a resident of the East Coast with wanderlust? Lately I've been treating my incipient spring fever with a form of simulated travel that can only be enjoyed on the iPad. TourWrist is the app for a panoramic photo sharing service of the same name. Users upload panoramic photos, which are pegged to the geographical...
1 tag
4 tags
Windosill
I don't hate games. In fact, I can become as obsessed with a game as anybody else. It's true, however, that I don't care for most popular iPad games because 1) combat bores me and 2) I don't like cartoon characters. I can offer no defense for myself on the second count: Animation, apart from Miyaazki and some Pixar, mostly just leaves me cold.  For this reason, my eyes...
3 tags
Color Uncovered
Color, I recently realized, is a big reason why I love my iPad. I spend most of my day looking at black characters on (more or less) white pages. If I have the time to get out to a museum, I'll sometimes stand in front of paintings, gorging on their colors, until I feel almost woozy. But I don't often have the time for that. My iPad can give me a chromatic hit to tide me over. Color...
7 tags
Shanower's Trojan War: The app
Eric Shanower's Age of Bronze , a graphic novel interpretation of the Trojan War, is no substitute for The Iliad, but then, it wasn't intended to be. For an event as thoroughly chronicled as it is, the Trojan War is still relatively mysterious: There's no extant ancient document that presents its entire narrative. The war may or may not have actually taken place, in fact; from the...
5 tags
Art house vs. the iPad
I recently found myself wide awake in the middle of the night, so I decided to do something I've been meaning to get around to for a while: re-watch Ingmar Bergman's 1966 film Persona on my iPad using the Netflix app. How you view a movie affects your experience of it, which is the main reason film lovers deplore the closing of theaters in the age of home video. The auditorium...
10 tags
Stay: A game of shapes & balance
I'm more drawn to games than you are, Laura, especially when I've spent the day writing, but I've never been good at shoot-em-up stuff.  I like cards and other kinds of strategy, and things involving connections or geometric shapes. Pipe Dream, derailer of many undergraduate papers, was an old Windows favorite. Tetris, too, but I never had nightmares about it, which is more...
3 tags
Upgrade restraint: My sort-of protest
Yes, like you I covet an iPad 3. Who doesn't? But like a lot of people, I'm concerned about the recent revelations of inhumane labor practices used by Apple's suppliers in China. As many others have pointed out, none of Apple's competitors can boast a more moral supply chain. Even if they did, switching from the brand I've sworn by for almost 30 years is almost...
9 tags
Existential punctuation
Maud and I have been going back and forth on The Chimerist's house style. My journalism background makes me unusually sticklerish on this subject; I care less about which style we use than that we're consistent. Maud likes the Oxford comma, which I'm not used to since it's not AP style (what most of the publications I write for use). I did adjust to it, though, when...
4 tags
Desi Leaves Town
I fell in love with Desi Leaves Town in spite of myself, and then fell out of love with it. It's an app that tumbles through the awkward triangular space between novel, film and game. It doesn't really work, but the reasons why are interesting. Desi Leaves Town tells the story of a rich, jaded Parisian aesthete who shuts himself up in a suburban villa to escape the world he despises...
6 tags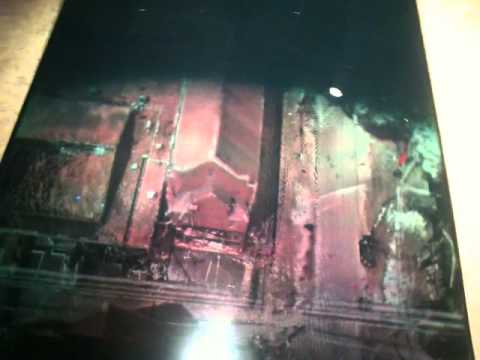 13 tags
Alexander Chee's screenshots
These are my screenshots — two photos by Pierre-Louis Pierson, of the Comtesse de Castiglione, Virginie Oldoni, a woman who is both a muse to my second novel, The Queen of the Night, and the villain of it as well. The first, "The Opera Ball," I like to look at as it perfectly contains the tone of the novel. The second, "Scherzo di Follia," on the home page, is a...
5 tags
Once Magazine: Three stories
Once Magazine brings photojournalism to the iPad in monthly issues of three stories each. The format is simple — several pages of intelligent reporting interspersed with gorgeous photography — but native to the device, so that the essays are pleasing and straightforward to navigate, with surprising touches: a short, unobtrusive opening sound clip; a brief, dreamy video, easily...
6 tags
Chopsticks
Chopsticks ($6.99) falls somewhere between a book and an app. It's a scrapbook "novel" telling the story of a difficult romance between two high school students, published by Razorbill, a Young Readers imprint at Penguin, in both app and print forms. The challenge of assembling this fusion of photography, video, animation, and audio clips was recently recounted in the Wall...
9 tags
Tripolar: Spontaneity and control
Scott Snibbe first created Tripolar, a drawing app that "animates the tangled, abstract, ever-changing forms a pendulum makes as it swings" over magnets, for the Whitney's CODeDOC internet exhibition in 2002. The idea was to explore "the relationship between a software artist's code and the resulting work of art" but also to "suggest the connection...
7 tags
How We Will Read: Laura Miller and Maud Newton
In which we talk with Findings about our reasons for starting the site. fndgs: Welcome to the second installment of "How We Will Read," a series exploring the future of reading from the perspectives of publishers, writers, and intellectuals. This week, we talked to Laura Miller and Maud Newton, founders of The Chimerist, a new blog dedicated to exploring the imaginative potential of the iPad. ...
11 tags
Lauren Cerand's Screenshots
I use a Blackberry for my mobile phone and work email needs. For a long time, I fantasized about getting an iPad, after Levi Stahl at the University of Chicago Press sent me a note about their Gems and Jewels app, worth every penny and a few thousand more. I also wanted Show Dogs from Evil Twin Publications so I that could peruse various kinds of wolfhound. It wasn't until I had two...
6 tags
Download the Universe
We're excited to learn of Download the Universe, a new site by Carl Zimmer and fourteen colleagues that's devoted to science ebooks. "There's been a serious gap in this growing ecosystem: a way for people who want to read new ebooks about science to find out about new projects," Zimmer says. "Because science ebooks are so new, they have a way of falling...
7 tags
Experiments in handwriting fonts
Alison Bechdel disclosed in a little preview booklet for Are You My Mother? that she used a font based on her own handwriting for the new book, as she did in Fun Home. Computer lettering looks so good when she does it, I got curious about the logistics and downloaded iFontMaker to give it a try. No one could mistake the results for the work of any kind of visual artist. My first attempt...
8 tags
Skulls by Simon Winchester
At Salon, Laura praises Skulls by Simon Winchester ($13.99), a newish app from Touch Press, the company responsible for The Elements and the special iPad edition of T.S. Eliot's The Waste Land. "The ever-debonair Winchester, bestselling author of The Professor and the Madman, not only wrote the text that accompanies the app's 300 rotatable images of human and animal skulls (as...
6 tags